Job
Details
Retail Banking Jobs
Apply Now
Senior Manager, Product Analytics
Job ID 70219
Date 03/18/2017
Toronto, Canada

Join the Global Community of Scotiabankers to help customers become financially better off. 

A Best Workplace

Scotiabank is a premier financial institution and Canada's most international bank recognized as a Best Workplace®, in Canada, Mexico, El Salvador, Costa Rica, Puerto Rico, Dominican Republic, Panama, Peru, Chile and Latin America by the Great Place to Work® Institute.

A multinational winning team
Scotiabank is Canada's international bank and a leading financial services provider in North America, Latin America, the Caribbean and Central America, and parts of Asia.  We are dedicated to helping our 21 million customers become better off through a broad range of advice, products and services, including personal and commercial banking, wealth management, corporate and investment banking.

Corporate Social Responsibility
Scotiabank helps to build bright futures worldwide through ethical banking practices, environmental awareness and a commitment to communities.
PURPOSE:
The Senior Manager, Product Analytics is accountable for driving as well as supporting strategies that grow market share and profitability for the Credit Card business while maintaining an optimal risk-reward balance for the portfolio. The incumbent will deliver strategic analysis to senior management while working with multiple stakeholders and partners to facilitate development of Product, Risk-Reward and Portfolio Management strategies for the Credit Card business. He/She will direct the development of optimal analytical methodologies to monitor and drive portfolio growth based on excellent portfolio management, people management, communication, analytical and problem solving skills.
KEY ACCOUNTABILITIES:
1. Lead and manage a team of highly skilled managers. The incumbent will plan, set objectives and expectations as well as provide ongoing feedback, coaching and mentoring to staff aligned with strategic priorities of the Credit Card business.
2.Lead partnership and co-brand analytical activities and assist the Business Development and Partnership teams with business casing, performance tracking and analysis.  Help define and assess M&A opportunities by providing insightful data and business intelligence. 
3.Lead the creation of strategic analysis to facilitate the development of product and risk-reward strategies that will drive growth in assets, revenue and/or profitability for the Credit Card portfolio while maintaining an optimal risk-reward balance.
4.Support Finance in developing P&L pro-forma, business case development, assess product profitability at the product, portfolio and customer level as well as support the annual business planning process.
5.Collaborate with stakeholders within the Credit Card portfolio as well as partners within and outside the bank to deliver optimal results for the Customer and Scotiabank.
6.Devise or influence the creation of effective analytical and segmentation methodologies to monitor the health of the portfolio through internal as well as competitive benchmarking analysis and provide actionable insights to incumbents manager as well as senior management to ensure profitable and sustainable growth of the Credit Cards P&L.
7.Continuously acquire and enhance knowledge of business/product strategies, risk and portfolio management principles, risk management and other policies, technical processes and advanced analytical tools/methodologies in order to best provide business solutions to all key constituents.
8.Effectively manage and prioritize multiple business initiatives, projects and ad-hoc analysis with business stakeholders and/or external partners/consultants.
9.Contribute towards the development of a robust analytical infrastructure including but not limited to databases, segmentation and models as well as MIS.

SKILLS:
•7+ years analytical experience required including statistical analysis
•-Must be proficient with MS Office, SAS, SQL and reporting tools
•-Proficient in the use of excel and building complex financial models
•-Strong communication skills essential with clients, vendors and management
•-5+ years related experience in Marketing or Finance with P&L responsibility
•-Strong prioritizing, planning, analytical, presentation, project management, people management and relationship building skills
•A strong sense of urgency and a proven ability to understand, and effectively assess multiple, ongoing requests
•A highly analytical and strategic thought leader who informs and contributes meaningful and tangible value to the tactical direction of the cards business 

EDUCATIONAL REQUIREMENTS:
-Bachelor's Degree in Computer Science, Finance, Economics or Statistics
-MBA (Finance or Marketing)or CFA designation  - preferred
Scotiabank is committed to providing an inclusive and accessible candidate experience. Only those candidates selected for an interview will be contacted. If you require accommodation during the recruitment and selection process, please let us know. We will work with you to meet your needs.
Apply Now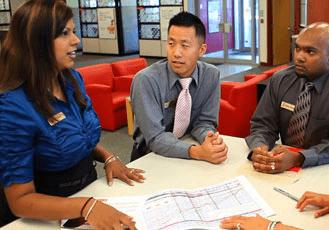 Amazing
career
stories
begin
at
Scotiabank.
Learn More