Job
Details
Digital Factory Jobs
Apply Now
Senior Manager, Mobile, Digital Banking
Job ID 76203
Date 05/15/2017
Toronto, Canada


Scotiabank's Digital Banking Organization has a clear and well-supported mandate to transform the way banking technology is delivered, by reimaging the customer experience, fostering innovation to deliver new digital value propositions and enabling our teams to drive significant changes across the organization and for our customers.  

Do you want to help us reinvent how people bank?  We're looking to fill our team with influencers, makers, creators and leaders who are flexible, curious, adventurous, versatile and responsive; and who are ready to roll up their sleeves in a collaborative and productive environment to get things done. 

By joining our team, you will make an impact on our customers, the banking industry, and ultimately, the world. 

The Senior Manager- Mobile Banking will lead the design and execution of international business mobile banking channel strategic initiatives  primarily focusing on channel management, adoption/usage, customer experience, revenue generation, cost efficiencies and regulatory changes. This individual will have two key responsibilities: 1) manage day to day customer issues, defect management and reporting on mobile channel to ensure customer issues are address on a timely fashion. 2) this individual will also be accountable for ensuring customer journeys are optimized across all digital channels, specifically Online, ATM and Contact Centre,  

Working closely with local (Pacific Alliance - Mexico, Chile, Peru, Colombia) Digital Banking Units (DBU)  to deliver on their channel Adoption, Sales and Transaction Migration targets. The incumbent will be accountable for participating in cross-functional and cross-geography agile project teams and coordinating divisional activities as well as providing strong leadership, coaching and mentoring to DBU team members.

This includes working closely with senior technology partners, business owners/lines and countries (e.g., Digital Banking channel peers, operations, compliance, risk and security team) to design and implement tactics that meet the International Bank's Digital Channels strategic objectives.

This role requires an extremely strong ability to manage and prioritize support for multiple initiatives and needs a high level of coordination and attention to detail. Ability to articulate customer experience and vision, for mobile channel, and negotiate and influence stakeholder support through ongoing interaction with key internal partners -  a key factor for success for the role.  

Responsibilities: 
•Supports of team members and Directors in the design and development of international mobile channel strategies and tactics primarily focusing on enhancing the customer experience, revenue generation (sales) and creating efficiencies. The incumbent is accomplishes this by:
• Manage product roadmap definition and metrics for mobile banking channel;
•Define and validate market and product requirements against our business goals and strategy in order to prioritize our product development plans;
•Create business requirement documents (e.g., high level business requirements and use cases) from beginning to end, while conducting reviews and approvals on functionality with various teams across the enterprise;
•Developing internal communications and governance to multiple audiences including: Executives, Business Lines, Technology and Countries;
•Leads and directs activities to evaluate business costs and benefits to the Bank for specific projects by participating in the preparation of business cases and high level requirements that impact the online/mobile channels, especially as related to capacity and efficiencies;
•Translate roadmap into executable tasks for delivery;
•Work with internal and external delivery partners to ensure prioritization of new features and enhancements;
•Measure outcomes through analytics and feedback 
•Work closely with vendors to drive production plogs priority and closure.
•Day-to-day management of the mobile channel with the aim of maximizing a sustained benefit from the initiatives. The incumbent accomplishes this by:
•Ensure that all features in production are functioning and issues are properly prioritized. In addition, the Senior Manager must review and assess opportunities for new improvements and functionality based on customer / user feedback, business objectives, and market and industry trends;
•Ensuring that channel strategies and initiatives consider all customer and staff implications and needs;
•Assume a gate keeping role on cross-functional teams to manage the implementation of new functionality into the International Market place;
•Work to find solutions to resolve  issues/obstacles that may need escalating to Management as appropriate with recommendations/solutions;
•Delivery Manager / Responsible for implementing multi-country projects.  The incumbent accomplishes this by:
•Business Lead for the implementation of mobile channel initiatives;
•Managing assigned projects by working with resources from a cross section of the Bank as necessary;
•Sustainment and continuous improvement mobile  channel programs.
•Review, prioritise and respond to enquiries/complaints/requests for information from Country Management, IB Partners, Centre Heads and internal and external contacts. Act as SME for mobile channel and consult with other IB partners on projects / initiatives to provide support, as requested or directed by: 
•Providing ongoing advice and counsel to local management as requested;
• Ensuring customer service, operational and system problems are identified and solutions implemented by the appropriate departments;
• Escalation to management with recommendations to address situations;
• Maintain open lines of communication with business lines, alliance partners, vendors, internal and external contacts and customers to engender awareness of trends, competitive opportunities etc…
•Leadership and Human Resource Management: 
•Strong team player with excellent interpersonal skills as the incumbent will need to communicate well with all members within the department;
•Leverage available resources in a manner that maximizes performance and productivity within the Team;
•Motivate and develop staff to ensure a rewarding career experience.

Skills: 
•Strong knowledge of Online and Mobile Banking environments is essential, along with the ability to influence and collaborate effectively with other senior team members. 
•Proven track record in managing medium to large size projects.  
•SOUND WORKING KNOWLEDGE of technologies supporting  Digital banking channels. 
•ON-GOING FAMILIARITY of International Banking business and the status, capabilities and trends occurring within Online and Mobile industries and electronic banking communities.  
•PROVEN SALES AND SERVICE MANAGEMENT TECHNIQUES to drive desired behaviors within the online and mobile channels. 
•EXPERT COMMUNICATION SKILLS and the ability to successfully engender a participative process across a culturally diverse group of internal and external business support partners and Country Heads.
•STRONG INITIATIVE, FORWARD THINKING AND CREATIVE PROBLEM SOLVING SKILLS with the ability to create or stimulate customer-focused strategies.
•Expert level PC/Software skills, particularly spreadsheet/presentation tools (e.g. Excel, PowerPoint). Google Analytics and Tableau would be an asset.
•Ability to translate business needs into technology requirements

If you're interested in helping us shape the future of banking, click the "Apply now" button to submit your application.  We are hiring for a variety of high impact technical roles (design/agile/full stack/systems).  If you are curious but aren't sure this role is right for you, please contact us anyway - we're moving fast and looking for the best and brightest to take us to the next level.

As Canada's international bank, we are a leader when it comes to inclusion. Scotiabankers hail from over 120 countries, speak more than 100 languages and serve over 23 million customers globally. As a highly diverse company, we know that an inclusive environment for employees and customers helps everyone achieve their best. We value the unique skills and experiences each individual brings to the bank, and are committed to creating and maintaining an inclusive and accessible environment for everyone. Candidates selected for an interview will be contacted directly. If you require accommodation during the recruitment and selection process, please let us know. We will work with you to provide a positive recruitment experience.

Apply Now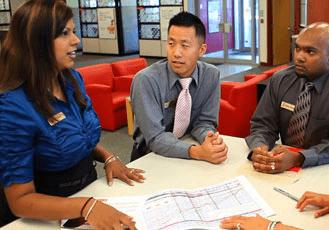 Amazing
career
stories
begin
at
Scotiabank.
Learn More