Job
Details
Digital Factory Jobs
Apply Now
Senior Manager Digital Sales
Job ID 71548
Date 03/29/2017
Toronto, Canada
Scotiabank's Digital Banking Organization has a clear and well-supported mandate to transform the way banking technology is delivered, by re-imaging the customer experience, fostering innovation to deliver new digital value propositions and enabling our teams to drive significant changes across the organization and for our customers.  

Do you want to help us reinvent how people bank?  We're looking to fill our team with influencers, makers, creators and leaders who are flexible, curious, adventurous, versatile and responsive; and who are ready to roll up their sleeves in a collaborative and productive environment to get things done. 

By joining our team, you will make an impact on our customers, the banking industry, and ultimately, the world. 

The Senior Manager, Digital Sales is a strategic leadership role to support the Digital Channels & Product team's growth strategy by maximizing customer interactions and sales opportunities within online, mobile, ABM, and other emerging digital channels. In this role, the Senior Manager supports the bank's optimized and non-optimized distribution strategies by overseeing the effective management of sales, communications, and overall program methodology deployed through Digital Banking Organization.



RESPONSIBILITIES:



• 

Program Management and Strategy - Responsible for the strategy, development, and management of Digital Channels & Product optimization program to ensure customer interactions (Nudges, Notifications, NBAs, Product Sales and Marketing) are designed to achieve maximum response.  Program will specifically focus on:
oLeading Digital Sales team supporting all Product groups on sales opportunities, marketing and other interactions within the authenticated channels
oOversight on strategies and tactics within channels to balance Product group objectives with channel customer experience goals 
oProcesses (scheduling, feedback loop) to ensure efficient campaign execution
oLeveraging industry best practices, trends, and leading optimization tools to improve program effectiveness

• 

Campaign and Communications Management - Responsible for the management of all marketing and communications campaigns delivered through Digital Channels including: 
oBroadcast messaging
oTargeted messaging (1:1, segmented mass)
oDisplay ads (banners, text, etc.)
oCampaign calendar and Product group intake processes
oNudges, Notifications and NBAs




• 

Channel Development - Leads development of Digital Channels & Product strategic roadmap for messaging, marketing, and optimization capabilities including:
oScotia OnLine/Mobile Banking/ABM marketing & messaging
oA/B/Multivariate, predictive analytics, segmentation and behavioral targeting
oCross-channel campaign management capabilities
oNew Content Management Segmentation & Targeting Capabilities 

• 

Optimization Program Management - Ensures effective strategies, capabilities, and measurement are in place to identify trends, performance and/or customer needs; Leverages data capture to make actionable recommendations for increased customer response, channel improvements, cost reduction, or increased revenue capture; Actively uses data to advocate internally for continued optimization efforts with channel owners and business stakeholders; Oversees optimization reporting and program success metrics to Senior Management.
• 

Project Management - Responsibility for leading the requirements process for optimization projects (messaging, content management, marketing) within Digital Channels & Product. 
SKILLS:

•Digital marketing, strong analytical skill experience a must
•Strong ability to manage and prioritize support for multiple initiatives and needs a high level of coordination and attention to detail. 
•Ability to articulate vision for the channel and negotiate stakeholder support through ongoing interaction with partners and internal product groups will be a key factor for success. 
•Strong relationship management skills and be effective at balancing sound operations with execution of strategic initiatives. 
•Knowledge of, and direct experience with digital channels, particularly within an online and/or mobile banking environment preferred
•Direct experience with relationship management of a diverse group of stakeholders
•Strong communication and presentation skills
•Proven ability to develop strategic roadmaps designed to improve sales, or conversion on digital channels

If you're interested in helping us shape the future of banking, click the "Apply now" button to submit your application.  We are hiring for a variety of high impact technical roles (design/agile/full stack/systems).  If you are curious but aren't sure this role is right for you, please contact us anyway - we're moving fast and looking for the best and brightest to take us to the next level.

As Canada's international bank, we are a leader when it comes to inclusion. Scotiabankers hail from over 120 countries, speak more than 100 languages and serve over 23 million customers globally. As a highly diverse company, we know that an inclusive environment for employees and customers helps everyone achieve their best. We value the unique skills and experiences each individual brings to the bank, and are committed to creating and maintaining an inclusive and accessible environment for everyone. Candidates selected for an interview will be contacted directly. If you require accommodation during the recruitment and selection process, please let us know. We will work with you to provide a positive recruitment experience.

Apply Now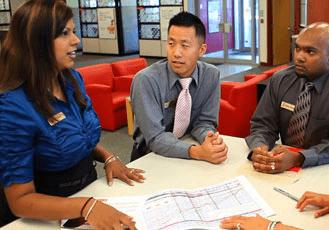 Amazing
career
stories
begin
at
Scotiabank.
Learn More