Apply Now
Scrum Master
Job ID 69807
Date 03/11/2017
Toronto, Canada
The Digital Factory is an innovation hub with a clear and well-supported mandate to transform the way banking technology is delivered, by re-imaging the customer experience, to deliver new digital value propositions. We have the support and experience of one of the world's largest banks behind us and a talented, and growing, team of industry leaders driving us forward.

Do you want to help us reinvent how people bank? At the Scotiabank Digital Factory, we are passionate about transforming the customer experience. 

We're looking to fill our team with influencers, makers, creators and leaders who are flexible, curious, adventurous, versatile and responsive; and who are ready to roll up their sleeves in a collaborative and productive environment to get things done. 

By joining our team, you will make an impact on our customers, the banking industry, and ultimately, the world.
Overall:
- Must be "self-motivated" and capable of managing multiple priorities and tasks as delegated
- Serve as a liaison between technical and non- technical departments
- Communicate with other management, developers, product managers and technical support specialists or product issues
- Must be a "team-player" with the ability to work within a collaborative environment

Support the Product development Process:
- Co-ordinate with the release manager on aligning with the release plan
- Organize and facilitate project planning, daily stand-up meetings, reviews, retrospectives, sprint and release planning, demos and other Scrum related meetings
- Track and communicate team velocity and sprint/release progress
- Maintain process documentation
- Ensure the development teams are practicing the core agile principles of collaboration, prioritization, team accountability, and visibility

Support the Product Owner:
- Assist as needed with backlog maintenance
- Assist with internal and external communication, improving transparency, and radiating information
- Assist with prioritization and resolution of defects/bugs

Support the Product Team:
- Assist the team with making appropriate commitments through story selection, task definition
- Participate proactively in developing and maintaining team standards, tools and best practices
- Identify and remove impediments, prevents distractions
- Facilitate discussion and conflict resolution
- Empower the team to self-organize
- Ability to deal with multiple projects and deadlines

Skills and Experience Required:
- Bachelor's degree/diploma in Engineering/Computer Science, or equivalent
- 1 to 3 years Scrum Master experience
- Excellent interpersonal skills, ability to work with diverse personality types
- Ability to understand complex technical issues
- Thorough understanding of Agile software development methodologies, values, and procedures
- Thorough understanding of the software development life-cycle
- Proven ability to work independently with limited supervision and with other department personnel
- Must have exceptional communication, organization, and time management skills
- Ability to coach the team to reach their highest potential
- Must be "self-motivated" as well as creative and efficient in proposing solutions to complex, time-critical problems
- Must be collaborative in driving decisions
- Must be a team player
- Ability to deal with multiple projects and deadlines
- Strong analytical and problem solving  skills with a high attention to detail
Professional Certification is an asset

Personal Characteristics:
- Passion to proactively seeks ways to improve processes
- Self-confidence to be assertive when taking a position and can constructively resolve problems
- Creative, resourceful and innovative at tackling complex challenges (in a timely manner)
- Self- taught and self-teaching, with a demonstrated aptitude for acquiring knowledge and skills and new technologies readily
If you're interested in helping us shape the future of banking, click the "Apply now" button to submit your application.  We are hiring for a variety of high impact technical roles (design/agile/full stack/devops).  If you are curious but aren't sure this role is right for you please contact us anyway - we're moving fast and looking for the best and brightest to take us to the next level.

http://www.scotiabank.com/digitalfactory/

Learn more about the Factory:
- We are growing fast and looking for team members to help us build an industry leading fintech innovation hub
- We invite and encourage collaboration with a broad range of industry disruptors and innovators
- We have the stability and resources of Scotiabank, a multinational financial institution, as well as a world class team of designers and engineers with the energy and talent of a leading startup

As Canada's international bank, we are a leader when it comes to inclusion. Scotiabankers hail from over 120 countries, speak more than 100 languages and serve over 23 million customers globally. As a highly diverse company, we know that an inclusive environment for employees and customers helps everyone achieve their best. We value the unique skills and experiences each individual brings to the bank, and are committed to creating and maintaining an inclusive and accessible environment for everyone. Candidates selected for an interview will be contacted directly.  If you require accommodation during the recruitment and selection process, please let us know. We will work with you to provide a positive recruitment experience.
Apply Now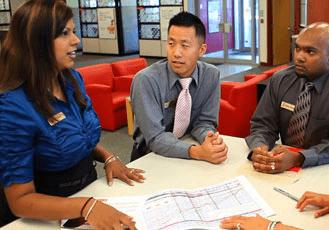 Amazing
career
stories
begin
at
Scotiabank.
Learn More