Job
Details
Digital Factory Jobs
Apply Now
Marketing Web Designer
Job ID 74474
Date 04/28/2017
Toronto, Canada
The Digital Factory is an innovation hub with a clear and well-supported mandate to transform the way banking technology is delivered, by re-imaging the customer experience, to deliver new digital value propositions. We have the support and experience of one of the world's largest banks behind us and a talented, and growing team of industry leaders driving us forward.

Do you want to help us reinvent how people bank? At the Scotiabank Digital Factory, we are passionate about transforming the customer experience. 

We're looking to fill our team with influencers, makers, creators and leaders who are flexible, curious, adventurous, versatile and responsive; and who are ready to roll up their sleeves in a collaborative and productive environment to get things done. 

By joining our team, you will make an impact on our customers, the banking industry, and ultimately, the world.

Are you the right person for this role?

•Think creatively and develop new design concepts, graphics and layouts for web and mobile.
•Design of digital assets - digital banner ads, landing pages, websites, email templates, etc.
•Adhere to Scotiabank design standards - PowerPoint presentations, Word Document templates, etc.
•Design of images for various social platforms (Facebook, Twitter, LinkedIn, etc.)
•Aid the digital marketing team to achieve key objectives by providing necessary visual assets.
•Research, communicate and implement design best practices
•Monitor and test all code changes to ensure the highest quality product.
•Troubleshoot and debug issues on Scotiabank sites.
•Deploy updates to internal test and production sites.
•Develop and implement process improvements to ensure efficiency.

You'll need to have:

•7+ years of experience in designing visual language systems for digital products and services; ability to innovate within existing brand guidelines to build branded and creative assets for print materials, as well as web, mobile and tablet UI
•Post-secondary education in Design, Communications, the Fine Arts or a related field.
•A demonstrable portfolio of work (professional and personal) which showcases your stylistic breadth, attention to detail, and which balances beauty, innovation and usability.
•Understanding of design principles as they apply to Web and UX platforms
•Expert HTML skills/knowledge of JavaScript for rapid prototyping purposes.
•High level of proficiency in Adobe CC (Illustrator, InDesign, Photoshop). Must have ability to edit video and ideate plus build basic but beautiful animations.
•Prototyping (Programs like Proto.io, InVision, Marvel)
•Animation experience is a bonus (After Effects)
•A demonstrable history of applying design thinking tenants and user centered design principles to challenges at work or in everyday life
•Great attention to detail, with a desire to build the best looking and the most user-friendly web applications 
•A positive and resilient personality. You must be able to embrace feedback and have a desire for continuous iteration and improvement.
•Comfortable working in a self-guided manner with the ability to prioritize tasks and manage your own time efficiently, without direct input or oversight; further, you are able to balance great design with short and sometimes uncomfortable deadlines.
•Understanding of factors that influence application performance and scalability 
•Ability to set priorities and manage multiple projects simultaneously
•Integrity and commitment to quality (critical business processes will depend on your work)
•Collaborative team player with ability to work independently with minimum supervision
•Passionate about new web technologies and the latest trends

If you're interested in helping us shape the future of banking, click the "Apply now" button to submit your application.  We are hiring for a variety of high impact technical roles (design/agile/full stack/devops).  If you are curious but aren't sure this role is right for you please contact us anyway - we're moving fast and looking for the best and brightest to take us to the next level.

http://www.scotiabank.com/digitalfactory/

Learn more about the Factory:

• We are growing fast and looking for team members to help us build an industry leading fintech innovation hub!
• We encourage collaboration with a broad range of industry disruptors and innovators
• We have the stability and resources of Scotiabank, a multinational financial institution, as well as a world class team of designers and engineers with the energy and talent of a leading startup

As Canada's international bank, we are a leader when it comes to inclusion. Scotiabankers hail from over 120 countries, speak more than 100 languages and serve over 23 million customers globally. As a highly diverse company, we know that an inclusive environment for employees and customers helps everyone achieve their best. We value the unique skills and experiences each individual brings to the bank, and are committed to creating and maintaining an inclusive and accessible environment for everyone. Candidates selected for an interview will be contacted directly. If you require accommodation during the recruitment and selection process, please let us know. We will work with you to provide a positive recruitment experience.

Apply Now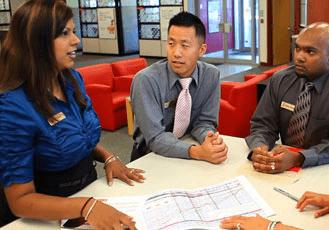 Amazing
career
stories
begin
at
Scotiabank.
Learn More