Job
Details
Digital Factory Jobs
Apply Now
Manager, Reporting & Analytics
Job ID 70516
Date 03/17/2017
Toronto, Canada

Join the Global Community of Scotiabankers to help customers become financially better off. 

A Best Workplace

Scotiabank is a premier financial institution and Canada's most international bank recognized as a Best Workplace®, in Canada, Mexico, El Salvador, Costa Rica, Puerto Rico, Dominican Republic, Panama, Peru, Chile and Latin America by the Great Place to Work® Institute. 

A multinational winning team 
Scotiabank is Canada's international bank and a leading financial services provider in North America, Latin America, the Caribbean and Central America, and parts of Asia.  We are dedicated to helping our 21 million customers become better off through a broad range of advice, products and services, including personal and commercial banking, wealth management, corporate and investment banking.

Corporate Social Responsibility
Scotiabank helps to build bright futures worldwide through ethical banking practices, environmental awareness and a commitment to communities.

PURPOSE:

Reporting to the Senior Manager, Digital Channels, the Manager, Reporting & Analytics supports the data analytics and reporting needs for the Digital Channels. The Manager is directly responsible for producing regular reports and dashboards that are presented to Executive Level Management (quarterly Bluebook, monthly Report on Business and Digital Dashboard), as well as reporting on business line KPIs, performing trend analysis and projections, including forecasting 5-year Digital Channel Adoption. The Manager supports departmental strategic opportunities by assisting in the definition of business and reporting requirements, performing analysis to measure project success and impact to business.
KEY ACCOUNTABILITIES:
1.Conduct regular analysis and reporting by:
•Managing Digital Channel data and channel KPIs, conducting regular reporting and trend analysis for the Digital Channel group
•Producing regular reports (including: quarterly Bluebook, monthly Report on Business, and Digital Dashboard) for Senior Management on a timely basis; providing insights and value-added analysis
•Preparing various reports and dashboards that are utilized by Management for strategic, decision-making purposes, including performing trending analysis, projections and forecasts utilizing statistical modelling 
•Work with other business lines to assess current Digital Channel contribution and establish 5-year migration and adoption targets based on strategic business levers 
•Identify and communicate information gaps across business lines to drive alignment on key metrics and reporting; develop plan of action to address and close any gaps
•Responding to requests for ad hoc reports and analysis as necessary, often within extremely tight deadlines
2.  Support business projects for the Digital Channels team by:
•Representing Digital Analytics as a SME in project meetings with Channel Managers and Project Leads, ascertaining that all reporting and data requirements are flagged, addressed and incorporated
•Being involved in the definition of business requirements and processes, ensuring that progress can be measured against planned objectives by working with QA Development teams, Security, and internal partners; performing analysis and completing reports to measure project success and impact to business
•Developing and maintaining strong partnerships with internal operations, technology and business partners to understand the business and technical aspects for all Digital Channel data (eg: reporting systems: MIS, SAS, AS400, Omniture, Google Analytics, Big Data), as well as to ensure that any potential impacts on other channels or systems are known
3.  Support the Campaign Management & Optimization team by:
•Identifying and articulating business insights that will inform strategic and tactical plans
•Collaborating with the team in order to enhance campaign performance and Return on Investment, including measuring application conversion, offer response rates, performing cost-benefit analysis, etc.
•Informing the optimization of marketing spend based on analysis of various initiatives' effectiveness, including KPIs, ROI 
4.Identify and deliver new ways and means of enhancing Business Intelligence (BI) and Analytics for the Digital Channels team by:
•Assessing new innovations in data visualization methods and proposing solutions for improved reporting and dashboarding; 
•Remaining up to date on leading edge forecasting and analytical tools and techniques to improve and optimize data and reporting efficiencies 
EDUCATIONAL REQUIREMENTS AND SKILLS:

Project Management
•Strong project management and communication skills (both oral and written). 
•Must be able to negotiate and influence business stakeholders. 
•Ability to build relationships across multiple business line.

Analytical Thinking
•Excellent analytical skills. Must be able to interpret and consolidate large amounts of information in actionable recommendations. Uses sound judgment in the creation of analysis, validation, interpretation and presentation of findings;
•Excellent knowledge of Digital Channel products and customer behavioural analysis;
•Strong statistical and predictive model building skills.

Technical Competencies
•Working knowledge of Bank's data systems and technological environments, and their relationships within the Bank; 
•Excellent analytical and market research skills; solid knowledge of outside market and competitive products;
•Excellent computer skills, including advanced knowledge of Excel, Word, PowerPoint; working knowledge of Access would be an asset;
•Advanced computer skills (e.g. Excel, Access, SAS, Tableau, etc) as applied for implementation of complex predictive modelling, analytics procedures and creation of dashboards; 
•Strong process management and planning skills, to facilitate teamwork and coordinate execution of multiple deliverables.

Behavioural Competencies:
•Accuracy & Thoroughness
•Building Strategic Relationships
•Strategic Influence
•Efficiency
•Analytical thinking – to effectively use research data, identify trends impacting the business and evaluate new products/services.
•Communication – to understand/communicate requirements, liaise with others, articulate views/opinions, and prepare presentations.
•Innovation – to identify/develop new products; to anticipate and react quickly to technological/market change.
•Results focus – market-driven approach with a sense of urgency.
•Flexibility – towards new/different ways of getting things done; ensure deliverable of initiatives.
•Customer focus – to support users/sales staff/customers and to develop products to meet customer needs.

Scotiabank is an equal opportunity employer and welcomes applications from all interested parties. We thank you for your interest, however, only those candidates selected for an interview will be contacted. No agencies please.


Apply Now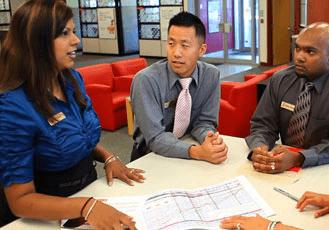 Amazing
career
stories
begin
at
Scotiabank.
Learn More