Job
Details
Digital Factory Jobs
Apply Now
Manager, Performance Based Media
Job ID 73461
Date 04/19/2017
Toronto, Canada
The Digital Factory is an agile shop with an intense focus on end user experience, rapid iteration and quality software delivery on a daily basis. We have the support and experience of one of the world's largest banks behind us and a talented, and growing, team of industry leaders driving us forward. 
Do you want to help us reinvent how people bank? At the Scotiabank Digital Factory, we are passionate about transforming the customer experience. 
We're looking to fill our team with influencers, makers, creators and leaders who are flexible, curious, adventurous, versatile and responsive; and who are ready to roll up their sleeves in a collaborative and productive environment to get things done. 
By joining our team, you will make an impact on our customers, the banking industry, and ultimately, the world. 

The Manager, Performance Based Media Marketing is expected to manage strategic tactical direction for client's the bank's business objectives and understand all aspects of the digital marketplace. The role is focused on digital and it is expected that the candidate has a high level understanding of the total digital ecosystem and the roles each of the digital platforms play in the daily lives of consumers. Key to this role is the ability of the manager to have a strong technology, and negotiation background and bring performance results to Scotiabank clients through strong partnerships, execution and optimization. It is critical for the manager to be self-sufficient, in relaying the communications objectives with the development of a holistic digital strategy, conveying the strategy to clients and agency teams and facilitating direction amongst the Team to effectively execute, analyze and optimize to maximize results. 

Providing analysis, that informs and improves the effectiveness of the planning, execution and optimization of marketing strategy, you will tie the optimization metrics to the strategic intent of campaigns and the underlying business objectives. 

Responsibilities:
•Provide meaningful insights and interpretation of data, with actionable recommendations
•Conduct customer analysis to gain marketing business insights 
•Track key media metrics and benchmarks 
•Develop and create key reporting approaches 
•Work with performance analysts to analyze primary and secondary data to develop data-driven marketing strategies for different target groups of consumers 
•Provide key support in many aspects of online marketing campaigns, including campaign analysis and optimizations 
•Analyze the competitive environment and industry trends to determine opportunities for research activities 
•Manage online campaign tracking for digital advertising 
•Work closely with internal teams to develop pre-project measurement plans and post-mortem project analysis in order to develop specific and actionable recommendations
•Build and maintain productive working partnerships with colleagues, vendors, internal stakeholders, client teams, and agency partners/teams.  

Category experience: 
Experience in the Retail, Finance or DR sectors would be helpful to candidate.
Management Experience:
•Must love managing and being part of a team of passionate and dedicated media marketing professionals across digital areas.
•Meeting with senior leaders to understand and facilitate client, agency and business requests.
•Must follow agency process to support/push continued adherence to facilitate workflow and manage expectations. 

Media Experience:
•5+ years digital media, including buying, trafficking, analyzing and optimizing
•Knowledge in DCM, DBM, Google Analytics is a non-negotiable.
•Must be proficient in media terminology, media math, and reach and frequency calculations
•Additional skill sets would include Attribution Modelling, working experience or knowledge of Data Management Platforms, Google 360

If you're interested in helping us shape the future of banking, click the "Apply now" button to submit your application.  We are hiring for a variety of high impact technical roles (design/agile/full stack/systems).  If you are curious but aren't sure this role is right for you please contact us anyway - we're moving fast and looking for the best and brightest to take us to the next level.

http://www.scotiabank.com/digitalfactory/

Learn more about the Factory:

• We are growing fast and looking for team members to help us build an industry leading fintech innovation hub
• We invite and encourage collaboration with a broad range of industry disruptors and innovators
• We have the stability and resources of Scotiabank, a multinational financial institution, as well as a world class team of designers and engineers with the energy and talent of a leading startup

As Canada's international bank, we are a leader when it comes to inclusion. Scotiabankers hail from over 120 countries, speak more than 100 languages and serve over 23 million customers globally. As a highly diverse company, we know that an inclusive environment for employees and customers helps everyone achieve their best. We value the unique skills and experiences each individual brings to the bank, and are committed to creating and maintaining an inclusive and accessible environment for everyone. Candidates selected for an interview will be contacted directly. If you require accommodation during the recruitment and selection process, please let us know. We will work with you to provide a positive recruitment experience.

Apply Now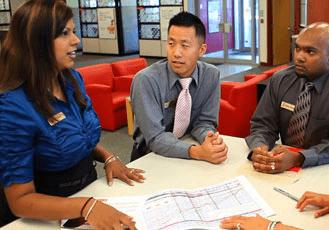 Amazing
career
stories
begin
at
Scotiabank.
Learn More