Job
Details
Digital Factory Jobs
Apply Now
Manager, Paid Social Acquisition
Job ID 75812
Date 05/11/2017
Toronto, Canada
The Digital Factory is an agile shop with an intense focus on end user experience, rapid iteration and quality software delivery on a daily basis. We have the support and experience of one of the world's largest banks behind us and a talented, and growing, team of industry leaders driving us forward. 
Do you want to help us reinvent how people bank? At the Scotiabank Digital Factory, we are passionate about transforming the customer experience. 

We're looking to fill our team with influencers, makers, creators and leaders who are flexible, curious, adventurous, versatile and responsive; and who are ready to roll up their sleeves in a collaborative and productive environment to get things done. 

By joining our team, you will make an impact on our customers, the banking industry, and ultimately, the world. 

Responsibilities: 
•Strategic planning, execution and ongoing optimization of paid social campaigns (Facebook, Instagram, Twitter, YouTube etc.
•Responsible for the management of program budgets and the allocation of budgets across core business lines / products 
•Work closely with copywriters and graphic designers on the development of ad copy and creative. Communicate creative requirements (offers, benefits, product features etc.) as well as delivery dates
•Brief internal ad operations team on upcoming initiatives and tracking/trafficking requirements (impression/click trackers and required placements)
• Provide weekly performance results and insights to the greater marketing and business groups
•Liaise with marketing, brand and the various business lines to ensure there is channel alignment
•Manage, update and distribute channel acquisition forecasts 
•Stay on top of industry trends and platform/provider updates while evaluating opportunities for innovation and learning    
•Analyze native ad platform and clickstream analytics to identify performance trends and actionable opportunities (targeting, optimization, creative rotation etc.)
•Partner with legal and compliance teams to certify that all campaigns and tactics are adhering to Scotiabank guidelines 
•Expand the visibility and working knowledge of paid social across the organization through presenting and communicating best practices, core findings and emphasizing the channels importance in the marketing mix
•Stay on top of industry trends and platform/provider updates while evaluating opportunities for innovation and learning    Provide weekly performance results and insights to the greater marketing and business groups
•Manage vendor relationships (Facebook/Twitter/YouTube) ensuring there is program goal alignment, communication of quarterly budgets and a commitment from the provider side to keep Scotiabank top of mind for Alpha/Beta and new feature launches 
•Ability to plan and execute paid social campaigns end to end. Briefing> Planning> Build> Trafficking> Deployment> Optimization

Requirements:
•Proven track record in managing large, complex Paid Social Marketing campaigns
•Ability to develop and maintain strong internal and external relationships
•Strong native platform experience with Facebook Power Editor, Ads Manager, Business Manager, Facebook Insights and Twitter Analytics Etc.
•Working understanding of bid management platforms and DMP's
•Programmatic experience considered an asset
•Working understanding of ad trafficking through DoubleClick Campaign Manager (DCM)  
•Data driven mindset with advanced experience using Google Analytics and/or Adobe Analytics
•Advanced understanding of Facebook bidding, targeting, and optimization

?
If you're interested in helping us shape the future of banking, click the "Apply now" button to submit your application.  We are hiring for a variety of high impact technical roles (design/agile/full stack/systems).  If you are curious but aren't sure this role is right for you please contact us anyway - we're moving fast and looking for the best and brightest to take us to the next level.

http://www.scotiabank.com/digitalfactory/

Learn more about the Factory:

• We are growing fast and looking for team members to help us build an industry leading fintech innovation hub
• We invite and encourage collaboration with a broad range of industry disruptors and innovators
• We have the stability and resources of Scotiabank, a multinational financial institution, as well as a world class team of designers and engineers with the energy and talent of a leading startup

As Canada's international bank, we are a leader when it comes to inclusion. Scotiabankers hail from over 120 countries, speak more than 100 languages and serve over 23 million customers globally. As a highly diverse company, we know that an inclusive environment for employees and customers helps everyone achieve their best. We value the unique skills and experiences each individual brings to the bank, and are committed to creating and maintaining an inclusive and accessible environment for everyone. Candidates selected for an interview will be contacted directly. If you require accommodation during the recruitment and selection process, please let us know. We will work with you to provide a positive recruitment experience.

Apply Now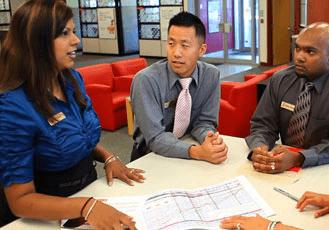 Amazing
career
stories
begin
at
Scotiabank.
Learn More