Apply Now
Manager, Digital Experience (Data/Reporting)
Job ID 72168
Date 04/04/2017
Toronto, Canada

Scotiabank's Digital Banking Organization has a clear and well-supported mandate to transform the way banking technology is delivered, by reimaging the customer experience, fostering innovation to deliver new digital value propositions and enabling our teams to drive significant changes across the organization and for our customers.  

Do you want to help us reinvent how people bank?  We're looking to fill our team with influencers, makers, creators and leaders who are flexible, curious, adventurous, versatile and responsive; and who are ready to roll up their sleeves in a collaborative and productive environment to get things done. 

By joining our team, you will make an impact on our customers, the banking industry, and ultimately, the world. 


Align customer experience reporting mechanisms with Omni Channel & key business partners by:
oWorking closely with team members and business partners to clearly understand and build data requirements in order to provide intuitive/user friendly reporting ensuring consistency across partners.

Build and maintain databases and text analytics capabilities capturing customer data from all source inputs by:
oDeveloping and maintaining moderately complex databases capturing all customer feedback inputs.  Identifying key customer themes/pain points and drawing insightful conclusions.
oMaintaining and refining text analytics capabilities to efficiently synthesize large quantities of data drawing conclusions and ensuring data integrity.  
oPreparing spreadsheets for trending analysis.  Investigating and resolving identified discrepancies.

Preparing monthly dashboards, Executive reporting and ad hoc reporting requests:
oIngest all customer feedback (i.e. NPS, market research, VOC sources, etc.) and prepare/design all reports, dashboards & presentations detailing customer trends/feedback results, opportunities and action status; including ad hoc requests and regular monthly digital team, Executive and business partner reports.

Provide support to team members and scrum teams as needed by:
oProvide subject matter expertise with respect to customer data, analytics and reporting.
oProvide analytical/data support to scrum teams ensuring that requirements for new enhancements/systems/processes satisfy key customer pain points driving improved customer satisfaction across all online/Mobile touchpoints.   
oInvestigative data-driven insights informing design, development and UX
oWork toward improving data accuracy – i.e. in session surveys, etc.

Provide source system expertise, driving aggregation of all pertinent internal/external customer data by:
oActing as a subject matter expert understanding all key source systems (Clickstream, KT, EDL, etc.).  Identify gaps research viable solutions and work with respective teams to work towards resolution.
oAggregating internal customer data (i.e. demographics, products, usage) and overlaying with customer feedback data to build relevant customer profiles, draw conclusions and contribute to the formation of impactful action plans to achieve customer satisfaction goals. 

Monitor, measure, and analyze site usage including:
oUser Visit Statistics, segmentation and audience, activities, abandonment, conversions, path analysis (traffic flow and patterns within the authenticated properties) and operational reporting and benchmarking.



Skills:

•Minimum of 3-4 years working with web analytics applications specifically focused on web analytics for marketing campaign analysis and/or usability.
•University degree or college diploma in web marketing, communications, information management systems or statistics.
•Strong knowledge of digital and self-service banking products and services, including outside market and competitive practices.
•Deep experience with Adobe Omniture Site Catalyst or equivalent a must.
•Experience with maxymiser and SQL database skills/query (an asset)
•Advanced Excel and PowerPoints skills 
•Strong ability to synthesize and analyze large quantities of data from various sources.
•Excellent analytical, logical, and organizational skills, with a proven ability to understand and interpret the relationship between data and activities, investigate root causes, draw conclusions and provide actionable recommendations and insights.
•Reliable detail oriented self-starter comfortable with ambiguity.  Ability to work independently as well as a contributing member of the team.
•Excellent written and oral communication skills/presentation abilities.
•Preferred: Understanding of customer journey mapping process

If you're interested in helping us shape the future of banking, click the "Apply now" button to submit your application.  We are hiring for a variety of high impact technical roles (design/agile/full stack/systems).  If you are curious but aren't sure this role is right for you, please contact us anyway - we're moving fast and looking for the best and brightest to take us to the next level.

Partnering closely with our new innovation hub, Digital Factory, you can learn more about the Factory below:

• We are growing fast and looking for team members to help us build an industry leading fintech innovation hub
• We invite and encourage collaboration with a broad range of industry disruptors and innovators
• We have the stability and resources of Scotiabank, a multinational financial institution, as well as a world class team of designers and engineers with the energy and talent of a leading startup

As Canada's international bank, we are a leader when it comes to inclusion. Scotiabankers hail from over 120 countries, speak more than 100 languages and serve over 23 million customers globally. As a highly diverse company, we know that an inclusive environment for employees and customers helps everyone achieve their best. We value the unique skills and experiences each individual brings to the bank, and are committed to creating and maintaining an inclusive and accessible environment for everyone. Candidates selected for an interview will be contacted directly. If you require accommodation during the recruitment and selection process, please let us know. We will work with you to provide a positive recruitment experience.

Apply Now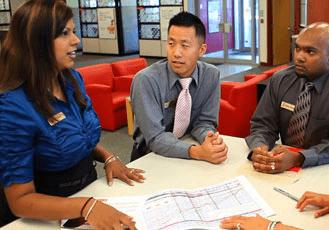 Amazing
career
stories
begin
at
Scotiabank.
Learn More