Job
Details
Digital Factory Jobs
Apply Now
Manager, Customer Insight & Analytics
Job ID 73043
Date 04/12/2017
Toronto, Canada
Join the Global Community of Scotiabankers to help customers become financially better off. 

A Best Workplace
Scotiabank is a premier financial institution and Canada's most international bank recognized as a Best Workplace®, in Canada, Mexico, El Salvador, Costa Rica, Puerto Rico, Dominican Republic, Panama, Peru, Chile and Latin America by the Great Place to Work® Institute. 

A multinational winning team 
Scotiabank is Canada's international bank and a leading financial services provider in North America, Latin America, the Caribbean and Central America, and parts of Asia.  We are dedicated to helping our 21 million customers become better off through a broad range of advice, products and services, including personal and commercial banking, wealth management, corporate and investment banking.

Corporate Social Responsibility
Scotiabank helps to build bright futures worldwide through ethical banking practices, environmental awareness and a commitment to communities.

The Manager, Customer Insight & Analytics will be responsible for solving complex problems through the use of analytical, statistical and visualization techniques.  The incumbent will work closely with internal business lines, data stewarts and other internal stakeholders to turn data into critical customer insights and knowledge that can be used to make sound organizational decisions across all areas of the Bank.

The incumbent wil require a combination of business focus, strong analytical and problem solving skills and programming knowledge to quickly draw insights from data in order to support bank strategies.  

Excellent written and communiation skills are requiried and the Manager will work closely with the Senior Manager, Customer Insights & Analytics to conduct analytics and report back findings in a clear and structured manner.

Major Accountabilities:

1.Provide support to various business lines (e.g., day-to-day banking, personal lending, retail deposits and investments) and statekholders and lead the discovery processes to identify business requirements and expected outcome.  

2.Conduct data analysis using Big Data tools and provide insights needed to make decisions.

3.Develop innovative and effective approaches and apply statistical and predictive modelling techniques to solve client's analytics problems and communicate results and methodologies to business clients and senior members of the analytics team.

4.Present and depict the rationale of findings in easy to understand terms for the business or senior management.

5.Provide support to data acquisition and Enterprise Data Lake development projects and identify what data is available and relevant. 

6.Provide business metrics for initiatives and provide on-going tracking and monitoring of performance.

Education/Work Experience/Designations:
The incumbent supports a wide range of analytical activities, and must conduct unbiased, customer-focused analytics, while at the same time ensuring that results do not impede customer acquisition/retention, business line growth and profitability activities.
To be successful in the position, the incumbent requires the following technical and behavioral competencies:
• Solid analytical skills. Must be comfortable working with large amounts of information and translating data into clear and concise findings.
• Strong communication and interpersonal skills. Boardroom level oral/written communication & presentation skills in a client-facing setting.
• Strong programming skills in SAS, Python, R.
• Strong knowledge of distributed computing tools (HDFS, Map/Reduce, Hive, HiveQL, Sqoop, etc.)
• Experience using machine learning algorithms in R, Python, Spark.
• Proficiency using statistical packages and statistical analysis.
• Knowledge of visualization tools such as Tableau.
• Knowledge of Bank Information Systems, such as retail product and reporting systems, including finance systems, Sales Builder, and the Enterprise Data Warehouse or Data Lakes.
• Knowledge of the Bank's products and services.
• Excellent desktop software skills, especially MS Excel, PowerPoint and Access.
Educational Requirements:
• University education, with a specialization in Marketing, Statistics, Computer Science or Engineering.
Dimensions:
• Oversight of the technical conceptualization, development, implementation and ongoing management of various simultaneous analytical projects across multiple business lines and delivery channels.
As Canada's international bank, we are a leader when it comes to inclusion. Scotiabankers hail from over 120 countries, speak more than 100 languages and serve over 23 million customers globally. As a highly diverse company, we know that an inclusive environment for employees and customers helps everyone achieve their best. We value the unique skills and experiences each individual brings to the bank, and are committed to creating and maintaining an inclusive and accessible environment for everyone. Candidates selected for an interview will be contacted directly. If you require accommodation during the recruitment and selection process, please let us know. We will work with you to provide a positive recruitment experience.
Apply Now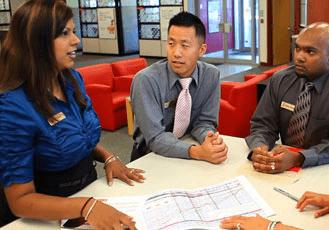 Amazing
career
stories
begin
at
Scotiabank.
Learn More