Job
Details
Risk Management Jobs
Apply Now
Manager ( 1 year contract)
Job ID 73687
Date 04/21/2017
Toronto, Canada

Join the Global Community of Scotiabankers to help customers become financially better off.
A Best Workplace
Scotiabank is a premier financial institution and Canada's most international bank recognized as a Best Workplace®, in Canada, Mexico, El Salvador, Costa Rica, Puerto Rico, Dominican Republic, Panama, Peru, Chile and Latin America by the Great Place to Work® Institute.
A multinational winning team


Scotiabank is Canada's international bank and a leading financial services provider in North America, Latin America, the Caribbean and Central America, and parts of Asia.  We are dedicated to helping our 21 million customers become better off through a broad range of advice, products and services, including personal and commercial banking, wealth management, corporate and investment banking.
Corporate Social Responsibility


Scotiabank helps to build bright futures worldwide through ethical banking practices, environmental awareness and a commitment to communities.
Global Risk Management (GRM) plays a leadership role in establishing the Bank´s risk appetite and strategies - and partners with the Business Lines, Finance, Group Treasury and others to operate within these parameters.

Scotiabank´s approach to risk management is a globally-recognized competitive advantage - which balances sound judgment, effective tools, considerable management input & prudent oversight.


GRM´s greatest strength is the expertise and commitment of our people. We are committed to attracting, developing & rewarding a diverse group of high-performing employees.
POSITION SUMMARY:
The Manager in Model Validation & Approval valuation team provides independent and consistent model validation and approval across various product types, including foreign exchange, fixed income, equity, commodity and credit derivatives.

This manager is primarily responsible for validation of derivative pricinge models used in global capital market. You will collaborate with multiple stakeholders from groups including Global Analytics & Financial Engineering, Market Risk Measurement and Trading Floor Risk Management on a regular basis, and occasionally responses to internal and external auditors.  


KEY ACCOUNTABILITIES:
•Support Director/Senior Manager to validate derivative pricing models used in capital market and risk management for various purposes including P/L calculation, sensitivity calculation and limit monitoring etc.
•Manage the validation projects independently or work in a group;  review model documentation; conduct research on new methodology and validation techniques; design and implement validation test plan. 
•Provide reports for the summary of findings and opinion to the model approval committee.
•Manage relationship with key contacts as identified for each validation request submission  
•Comply with internal policies, procedures and regulatory requirements where applicable
•Provide support to large-scale projects as required
•Keep abreast of industry and regulatory developments and evolving expectations; develop relationships with counterparts at other financial institutions; provide ongoing peer benchmarking support

SKILLS:
•Advanced degree in quantitative fields such as Mathematics,  Physics, Computer Science, Financial Mathematics, Financial Engineering (Master or above, Ph.D.preferred)
•Industry certification or creditials will be an asset (e.g. CFA, FRM)
•Strong knowledge in applied math/statistics and numerical method such as Monte Carlo simulation, Bi-Nomial Tree and numerically solving PDE. 
•1 to 2 years experience in quantitative positions such as model development or model validation.  In depth knowledge in one or more of the following product types and modeling technique is preferred: equity derivative, fixed income derivative, commodity derivatives, fx and credit derivatives; local/stochastic volatility modeling, IR curve bootstrapping, etc.
•Effective project and time management in order to efficiently deliver concurrent projects with competing priorities with good quality.
•Ability to supervise as well as independently deliver work assignments efficiently.
•Constructive conflict management ability; ability to collaborate effectively with model owner/sponsor counterparts as well as internal audit and regulators.
•Effective presentation and strong spoken and written communication skill is essential.
Scotiabank is committed to providing an inclusive and accessible candidate experience. Only those candidates selected for an interview will be contacted. If you require accommodation during the recruitment and selection process, please let us know. We will work with you to meet your needs.
Apply Now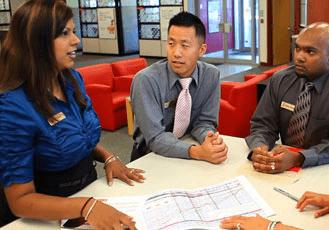 Amazing
career
stories
begin
at
Scotiabank.
Learn More