Job
Details
Project Management Jobs
Apply Now
Director, Structural Cost Transformation
Job ID 73600
Date 04/21/2017
Toronto, Canada

Join the Global Community of Scotiabankers to help customers become financially better off. 

A Best Workplace

Scotiabank is a premier financial institution and Canada's most international bank recognized as a Best Workplace®, in Canada, Mexico, El Salvador, Costa Rica, Puerto Rico, Dominican Republic, Panama, Peru, Chile and Latin America by the Great Place to Work® Institute.

A multinational winning team
Scotiabank is Canada's international bank and a leading financial services provider in North America, Latin America, the Caribbean and Central America, and parts of Asia.  We are dedicated to helping our 21 million customers become better off through a broad range of advice, products and services, including personal and commercial banking, wealth management, corporate and investment banking.

Corporate Social Responsibility
Scotiabank helps to build bright futures worldwide through ethical banking practices, environmental awareness and a commitment to communities.
Purpose
The Director, Structural Cost Transformation (SCT) plays a key role in supporting business partners in developing ambitious plans to structurally transform their cost base while improving productivity along with protecting and supporting the end customer experience in a manner that is compliant with governing regulations. The Director, SCT provides strategic direction, thought leadership, expertise and oversight for structural cost programs in all business lines and corporate functions globally.  The incumbent guides Structural Cost Transformation projects end-to-end, and creates the conditions for success by building strong alignment and buy-in with all stakeholders and ensures cross-functional teams deliver outcomes that satisfy both customer and business needs. 
Accountabilities 
•Drives a continuous improvement and customer focused culture through deepening client relationships and leveraging broader Bank relationships, systems and knowledge.
•Manages a portfolio of projects that can span any business line, geography or function to optimize processes while achieving meaningful cost savings, productivity gains and guide/support investments required.  
•Plays a lead role in the Structural Cost Transformation program globally by:
–identifying and managing dependencies between individual projects and overall strategy;
–possessing sufficient knowledge of the business and project environment to assess and mitigate operational risk;
–Prioritize solutions, deep dives and implementations based on multiple businesses strategies and/or geographies, to optimize business value;
–tracking, monitoring and communicating the progress of initiatives against defined project timelines; and,
     escalation of project issues to key stakeholders, as applicable.
•Defines the business solution by:
–identifying and applying structural transformation levers such as Lean, robotics, spans, digitization, automation, centralization of shared functions and cost-efficiency analytics;
–balancing consideration of business, technical and financial components and emerging solutions;
–quantifying long-term benefits along with implementation costs and return on investment;
–developing roadmaps for implementation of key initiatives, ensuring balance between timely realization of  benefits along with realistic pace of change;   
–articulating key project risks and risk mitigation plan to ensure that the project is delivered with quality, on time and within budget. 
•Develop and influence long and short term strategic initiatives to optimize operations (costs, revenue, quality, etc) by leveraging internal expertise, best in class systems processes and tools, comparing to external benchmarks, augmenting expertise and pushing the bank towards top tier performance.
•Creates an environment in which his/her project team pursues effective and efficient operations while ensuring the adequacy, adherence to and effectiveness of day-to-day business controls to meet obligations with respect to operational risk, regulatory compliance risk, AML/ATF risk and conduct risk, including but not limited to responsibilities under the Operational Risk Management Framework, Regulatory Compliance Risk Management Framework, AML/ATF Global Handbook and the Guidelines for Business Conduct. 
•Actively disseminates knowledge and best practices within the team and with business partners and contributes to building the capabilities of the SCT Team.
Reporting Relationships (Job Titles only)
Primary Manager:
(include secondary Manager if applicable)•VP, Structural Cost Transformation 
Direct Reports:•Program dependent
Shared Reports (solid/dotted if applicable):•Program dependent
Dimensions
Dimensions will vary from year to year according to the projects assigned, the stage that each project is at, and the number of participating countries. They will include the number, scope and criticality of assigned projects, and the approved budgets and benefits targets (complement savings / capacity creation / cost reduction) for those projects. 
Examples:
•Number of employees impacted could range from few employees to over 1000 
•Budgets for individual projects could range from $1 million to > $100 million
Education / Experience / Other Information (include only those that are specific to the role)
Examples:
•Bank and/or financial services industry experience
•Project management, Lean, six sigma, process and operational expertise are desired
•Specific regulatory or compliance knowledge
•Strong communication skills, extensive experience with presentation/analytical tools
•Must possess excellent analytical, leadership and communication skills (written and oral) to converse effectively with line and corporate personnel and staff.
•Strong business acumen, organizational skills and results orientation
Working Conditions
•Work in a flexible office environment; extended non-standard hours are a common occurrence.  Extensive global travel may be required. 
OTHER INFORMATION:
Scotiabank is committed to providing an inclusive and accessible candidate experience. Only those candidates selected for an interview will be contacted. If you require accommodation during the recruitment and selection process, please let us know. We will work with you to meet your needs.
Apply Now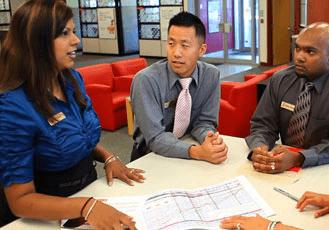 Amazing
career
stories
begin
at
Scotiabank.
Learn More