Job
Details
Digital Factory Jobs
Apply Now
Director, Innovation (12 Month Contract)
Job ID 74926
Date 05/03/2017
Toronto, Canada

At Scotiabank, we are passionate about transforming the customer experience. The Digital Banking Organization has a mandate to transform the way banking technology is delivered, by re-imagining the customer experience, to deliver new digital value propositions. We have the support and experience of one of the world's largest banks behind us and a talented, and growing, team of industry leaders driving us forward.
We are seeking a Director, Digital Thought Leadership for our Enterprise Innovation team who will focus on building out thought leadership and digital insight capabilities and providing a view into emerging technology trends to educate employees and share the progress on our digital transformation journey. For this, we're looking for a technology guru who is passionate about learning and sharing on all things digital.   
You'll work with influencers, makers, creators and leaders who are flexible, curious, adventurous, versatile and responsive; and who are ready to roll up their sleeves in a collaborative and productive environment to get things done. 
The Director will have strategic oversight over the Enterprise Innovation mandate, ensuring the entire team is aligned to our objectives.  This will include:
•Leading a dynamic team of individuals focused on identifying global FinTech partnerships that align to strategic business objectives
•Preparing and collaborating on technology thought leadership subjects as they arise from various business lines (generally this entails research, deck preparation, socialization, etc.)
•Acting as lead for the VP on a number of strategic partnerships and initiatives
• Bank's venture capital (VC) partnerships, Digital Advisory Council (an external advisory group) i.e. planning the quarterly advisory sessions, topic selection, socialization, preparing briefing packages and decks, gathering feedback and follow-up, etc.
•
FinTech Investment Committee (approval committee comprised of senior internal stakeholders) which involves ad-hoc meetings, preparation on portfolio updates of all VC partnerships and new investments presented
•Scanning the domestic and international ecosystems, evaluating FinTech capabilities and making strategic recommendations to the business
•Understanding the business needs of internal stakeholders and working closely with them to facilitate potential partnerships with relevant FinTechs
•Discovering and monitoring emerging and launched innovative business models, technologies and related trends, especially those related or adjacent to financial services
•Developing and presenting robust business cases, including high-level strategies and financials, for a small number of the most promising opportunities
•Educating and informing members of senior leadership via small group meetings, webinars, symposiums, and internal publishing regarding emerging technologies, trends, and business models and the potential implications for the banking industry
•Leading a high performing team of Innovation and FinTech Specialists
You'll need to have:
•10+ years of experience developing strategy for digital products and services or strategy consulting in related field
•A passion for FinTechs and leading edge technology 
•Impeccable written communication and research skills, as well as expert ability to distill complex strategic and technical concepts for executive audiences
•Track record of delivering measurable results through product growth and development initiatives
•Strategic thinking, with exposure to industry strategy development, and success working with stakeholders to execute
•Ability to build strong professional relationships with peers, leaders and clients and demonstrated success leveraging partners to deliver new solutions
•Excellent leadership and communication skills resulting in the ability to work effectively with both technical and business professionals
•Experience with incubators / accelerators
•Flexibility to travel when needed

It would be cool if you were also 
•Spanish speaking

If you're interested in helping us shape the future of banking, click the "Apply now" button to submit your application.  If you are curious but aren't sure this role is right for you please contact us anyway - we're moving fast and looking for the best and brightest to take us to the next level.


As Canada's international bank, we are a leader when it comes to inclusion. Scotiabankers hail from over 120 countries, speak more than 100 languages and serve over 23 million customers globally. As a highly diverse company, we know that an inclusive environment for employees and customers helps everyone achieve their best. We value the unique skills and experiences each individual brings to the bank, and are committed to creating and maintaining an inclusive and accessible environment for everyone. Candidates selected for an interview will be contacted directly.  If you require accommodation during the recruitment and selection process, please let us know. We will work with you to provide a positive recruitment experience.

Apply Now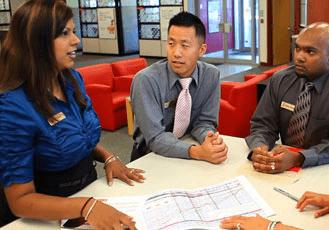 Amazing
career
stories
begin
at
Scotiabank.
Learn More