Job
Details
Digital Factory Jobs
Apply Now
Digital Product Manager
Job ID 70520
Date 03/17/2017
Toronto, Canada
The Digital Factory is an innovation hub with a clear and well-supported mandate to transform the way banking technology is delivered, by re-imaging the customer experience, to deliver new digital value propositions. We have the support and experience of one of the world's largest banks behind us and a talented, and growing, team of industry leaders driving us forward.

Do you want to help us reinvent how people bank? At the Scotiabank Digital Factory, we are passionate about transforming the customer experience. 

We're looking to fill our team with influencers, makers, creators and leaders who are flexible, curious, adventurous, versatile and responsive; and who are ready to roll up their sleeves in a collaborative and productive environment to get things done. 

By joining our team, you will make an impact on our customers, the banking industry, and ultimately, the world.


Are you the right person for this role?
•Are you the first to use the whiteboard in a meeting?
•Do you get frustrated with poorly run processes and secretly wish you could redesign them?
•Can you facilitate large group meetings and lead them to an answer?
•Can you influence and lead various stakeholders towards a desired outcome?
•Do you thrive in fast-paced environments?
•Would you like to build something incredible with a team of likeminded peers?
•The Digital Factory has been looking for you!

About the Digital Production Manager: 
•You will be responsible for the overarching strategic vision, commercialization and deployment of new Digital Products for the Digital Banking Organization.
•Be a subject matter expert with a relentless pursuit to identify, define and build innovative digital Products and experiences for customers.  
•Understand and interpret external trends both within and outside of Financial Services to create new forms of value that attract customers and deepen their engagement with Scotiabank Products.  
•Defines the Products, manages their delivery and the ongoing testing and refinement to optimize and enhance their value. 
•Provide direction to a team of Digital Product Owners (DPO) within a core functional area such as Engagement or across an end-to-end customer journey. 
•Work in a cross-functional agile environment with Design, Engineering, Analytics Teams as well as Business Stakeholders to create value and deliver a world-class customer experience.

You'll need to have: 
•Bachelor's degree in Business, Engineering, Computer Science or equivalent 
•7+ years of product management or development experience
•Proven knowledge of digital and experience deploying digital solutions
•Strong analytical skills and ability to manage to metrics that drive the PnL
•Ability to design and navigate through conflicting priorities, turning ambiguity into clarity in a fast-changing environment
•Strong analytical skills, results orientation and data-driven approach in decision making (via KPIs and metrics)
•Proven leadership, collaboration, and presentation skills
•Familiar with human-centered design, understanding of the methodology behind creating amazing user workflows
•Demonstrated competence and ability to influence senior executives 
•Proven experience leading cross functional projects

It would be cool if you were also:
•Experienced as a strategy or technology consultant working on high powered teams either in delivery or strategy
•Interested in the impact that financial services technology can have on the world
•Eager to mentor, teach and share 
Learn more about the Factory:

• We are growing fast and looking for team members to help us build an industry leading fintech innovation hub
• We invite and encourage collaboration with a broad range of industry disruptors and innovators
• We have the stability and resources of Scotiabank, a multinational financial institution, as well as a world class team of designers and engineers with the energy and talent of a leading startup

As Canada's international bank, we are a leader when it comes to inclusion. Scotiabankers hail from over 120 countries, speak more than 100 languages and serve over 23 million customers globally. As a highly diverse company, we know that an inclusive environment for employees and customers helps everyone achieve their best. We value the unique skills and experiences each individual brings to the bank, and are committed to creating and maintaining an inclusive and accessible environment for everyone. Candidates selected for an interview will be contacted directly. If you require accommodation during the recruitment and selection process, please let us know. We will work with you to provide a positive recruitment experience.


Apply Now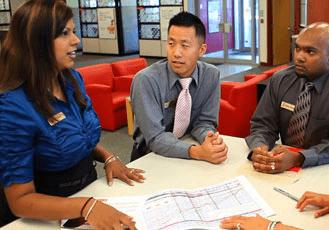 Amazing
career
stories
begin
at
Scotiabank.
Learn More