Job
Details
Information Technology Jobs
Apply Now
DevOps Engineer – Platform Modernization
Job ID 73652
Date 04/20/2017
Toronto, Canada

Join the Global Community of Scotiabankers to help customers become financially better off. 

A Best Workplace

Scotiabank is a premier financial institution and Canada's most international bank recognized as a Best Workplace®, in Canada, Mexico, El Salvador, Costa Rica, Puerto Rico, Dominican Republic, Panama, Peru, Chile and Latin America by the Great Place to Work® Institute.

A multinational winning team
Scotiabank is Canada's international bank and a leading financial services provider in North America, Latin America, the Caribbean and Central America, and parts of Asia.  We are dedicated to helping our 21 million customers become better off through a broad range of advice, products and services, including personal and commercial banking, wealth management, corporate and investment banking.

Corporate Social Responsibility
Scotiabank helps to build bright futures worldwide through ethical banking practices, environmental awareness and a commitment to communities.
Scotiabank has begun the journey to modernize both development practices and tools. One of the areas being explored is the public cloud and the various platform technologies that support both development and operations in the cloud. The aim is to reduce costs by providing a streamlined process and framework which will allow the development team to focus on building business logic.  We are looking to build our development team with influencers, makers, creators and industry leaders who will drive us forward and enhance the experience of our customers.
Responsibilities:
• Design and implement continuous integration and delivery for agile software development
• Investigate and create best practices for automation of operations processes
• Design and build (hands-on) application deployment pipelines leveraging best practices and tools
• Collaborate with lead engineers and architects on breaking-down, scoping and estimating tasks as applies to existing application and their adaptation to the CI/CD pipelines.
• Coach and mentor DevOps mindset and principles
• Active contributing member of an Agile team
Required Skills & Abilities:
• 3+ years of experience designing and implementing software.
• High proficiency with at least one of the popular source code management tools and practical experience working with different code management strategies
• Solid knowledge of at least one of the following programming languages: Groovy, Java, JavaScript, Python, Go
• Scripting languages proficiency (Bash, PowerShell).
• Practical experience with implementing and using CI/CD and configuration management tools
• Experience designing and implementing cloud native applications
• Knowledge of most common cloud design patterns.
• Awareness of how scalable, enterprise-level software system is designed (both on code and infrastructure levels).
• Understanding of software release process (environments, artifact repositories, Continuous Delivery/Deployment).
• Ability to measure everything and look to improve engineering productivity and quality through automation.
• Comfortable working closely with a team of smart, passionate people to creatively solve complex problems.
Bonus Skills:
• Bachelor (equivalent or higher) degree in Computer Science.
• Experience working with relational and non-relational databases
• Experience designing and implementing mobile applications and services.
• Good knowledge of various networking protocols and software defined network appliances (gateways, routers, firewalls, etc.)
• Hands on experience of designing environments with infrastructure (as code) in one of the top 3 cloud environments.
Job code: platformmodernization
Job code: leadershiproles
Scotiabank is an equal opportunity employer and welcomes applications from all interested parties. We thank you for your interest, however, only those candidates selected for an interview will be contacted. No agencies please.
Apply Now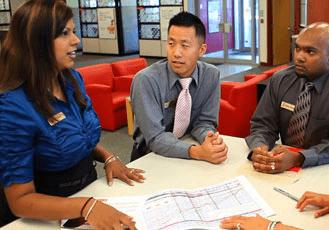 Amazing
career
stories
begin
at
Scotiabank.
Learn More