Job
Details
Digital Factory Jobs
Apply Now
Data Engineer
Job ID 74539
Date 04/28/2017
Toronto, Canada

The Digital Factory is an innovation hub with a clear and well-supported mandate to transform the way banking technology is delivered, by re-imaging the customer experience, to deliver new digital value propositions. We have the support and experience of one of the world's largest banks behind us and a talented, and growing, team of industry leaders driving us forward.

Do you want to help us reinvent how people bank? At the Scotiabank Digital Factory, we are passionate about transforming the customer experience. 

We're looking to fill our team with influencers, makers, creators and leaders who are flexible, curious, adventurous, versatile and responsive; and who are ready to roll up their sleeves in a collaborative and productive environment to get things done. 

By joining our team, you will make an impact on our customers, the banking industry, and ultimately, the world.

There has never been a better time to join Scotiabank as a Data Engineer. The Data Engineer role in the Applied Analytics team at Scotiabank is designed for individuals with a curiosity for deriving insights out of data and applying them to address business opportunities.

WHAT'S IN IT FOR YOU?

•Placement in a Bootcamp to introduce candidates to the world of Data Science at Scotiabank
•Exposure to different business lines where analytics techniques are being applied
•Assignment in hands-on practical projects which provide an opportunity to gain new knowledge and develop skills
•Ongoing training and learning program with resources like books, conferences and networking with Subject Matter Experts at Analytics User Groups organized by Decision Sciences

A compensation program with competitive salary, opportunities for annual performance incentives based on performance thresholds, a competitive benefits program and continuing education programs. 

Responsibilities: 

1.Provide technical expertise in designing and implementing a data model for common usage of the Applied Analytics team.  This includes providing proper documentation and generating data features required for modelling, reporting and adhoc analysis.

2.Manage and participate "hands-on" in promoting codes into production, software release builds and testing, as well as application deployment mechanisms to development, testing and production environments.

3.Provide technical expertise, guidance, advice and knowledge transfer to all development staff on all aspects of code management, automated release builds and code deployment.

4.May be required to carry a beeper/mobile phone and be available at all times to provide support to the system during release builds.

5.Maintain a good understanding of the Bank's business strategies, business policies, risk management and IT processes and disciplines. This requires working with enterprise data management office, technology teams and channels to ensure that the data flow captures all clickstream and transaction data generated from customer interaction through digital channels.


Requirements: 

•University degree in relevant STEM discipline (Computer Sciences, Electrical/Computer/Software Engineering, Mathematics)
•Experience cleaning, transforming and visualizing large data sets working with various data formats (e.g. unstructured logs, XML, JSON, flat files, audio, image)
•Hands-on experience with Big Data ecosystem tools (e.g., Hive, Pig, Sqoop, Spark, Kafka) and experience with NoSQL databases (e.g., Hbase, Cassandra, Druid)
•Production experience with statistical analysis and machine learning with common machine Learning libraries in R, Python, Spark
•Programming skills in Java, C++ or Python
•Must have hands-on experience with Systems Analysis & Design 
•Experience with UNIX tools and shell scripting
•Solid SQL skills for querying relational databases (e.g., SQL Server, DB2, MySQL, Sybase)
•Experience using and implementing visualization tools like D3, Tableau or Qlikview

If you're interested in helping us shape the future of banking, click the "Apply now" button to submit your application. We are hiring for a variety of high impact technical roles (design/agile/full stack/devops).  If you are curious but aren't sure this role is right for you please contact us anyway - we're moving fast and looking for the best and brightest to take us to the next level.

http://www.scotiabank.com/digitalfactory/

Learn more about the Factory:

• We are growing fast and looking for team members to help us build an industry leading fintech innovation hub
• We invite and encourage collaboration with a broad range of industry disruptors and innovators
• We have the stability and resources of Scotiabank, a multinational financial institution, as well as a world class team of designers and engineers with the energy and talent of a leading startup

As Canada's international bank, we are a leader when it comes to inclusion. Scotiabankers hail from over 120 countries, speak more than 100 languages and serve over 23 million customers globally. As a highly diverse company, we know that an inclusive environment for employees and customers helps everyone achieve their best. We value the unique skills and experiences each individual brings to the bank, and are committed to creating and maintaining an inclusive and accessible environment for everyone. Candidates selected for an interview will be contacted directly.  If you require accommodation during the recruitment and selection process, please let us know. We will work with you to provide a positive recruitment experience. 




Apply Now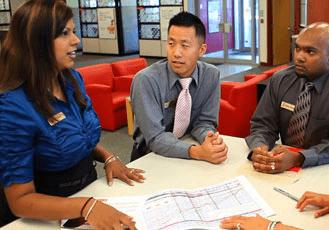 Amazing
career
stories
begin
at
Scotiabank.
Learn More