Job
Details
Digital Factory Jobs
Apply Now
Blockchain Software Developer
Job ID 68988
Date 03/03/2017
Toronto, Canada
Scotiabank's Digital Factory is a new innovation hub with a clear and well supported mandate: leverage the absolute best and brightest minds to re-imagine the experience of our customers for the digital age. 

Within this group we have an exciting Blockchain Lab comprised of an energetic team of developers and business analysts focused on blockchain / distributed ledger technologies.  This technology has been identified as transformative, with the potential to change the fabric of the financial services industry, how we do business, and most importantly deliver value for our customers.  We work in a dynamic environment with a great degree of agility and autonomy exploring these new technologies and how they can be applied to real business problems.  Our team is in an ideal intersection of technology and business, having the flexibility and nimbleness of being small, coupled with access to resources to make a direct and meaningful impact for customers and the Bank.  

About the Blockchain Software Developer:


•You will be a key member of the team making significant contributions to meeting the Lab's objectives and shaping its strategic direction
•You will explore and understand various blockchain protocols and platforms, and understand their functionality and how they differ 
•You will develop applications and proofs-of-concept on select protocols that change or enhance the lifecycle of products 
•In collaboration with various business groups you will identify use-cases and solve complex problems
•You will engage with the ecosystem, including: open source community, startups, banks, and various industry groups for knowledge exchange and collaboration 



You have

:

•Enthusiasm about blockchain technology and how it can be applied to re-engineer financial services  
•Knowledge of cryptography and distributed/decentralized technologies 
•Ace communication & research skills 
•Good understanding of Linux/Unix
•5+ years programming experience:


•

Web services (REST frameworks, WebSockets, etc.)


•

NodeJS, React, and/or Meteor 


•

Python, Java, JavaScript, Scala, and/or Go 
•Experience with systems architecture and integrating multiple systems
•Engineering or Computer Science degree
If you're interested in helping us shape the future of banking, click the "Apply now" button to submit your application. We are hiring for a variety of high impact technical roles (design/agile/full stack/devops). If you are curious but aren't sure this role is right for you please contact us anyway - we're moving fast and looking for the best and brightest to take us to the next level.

http://www.scotiabank.com/digitalfactory/

Learn more about the Factory:

• We are growing fast and looking for team members to help us build an industry leading fintech innovation hub
• We invite and encourage collaboration with a broad range of industry disruptors and innovators
• We have the stability and resources of Scotiabank, a multinational financial institution, as well as a world class team of designers and engineers with the energy and talent of a leading startup

As Canada's international bank, we are a leader when it comes to inclusion. Scotiabankers hail from over 120 countries, speak more than 100 languages and serve over 23 million customers globally. As a highly diverse company, we know that an inclusive environment for employees and customers helps everyone achieve their best. We value the unique skills and experiences each individual brings to the bank, and are committed to creating and maintaining an inclusive and accessible environment for everyone. Candidates selected for an interview will be contacted directly.  If you require accommodation during the recruitment and selection process, please let us know. We will work with you to provide a positive recruitment experience. 





Apply Now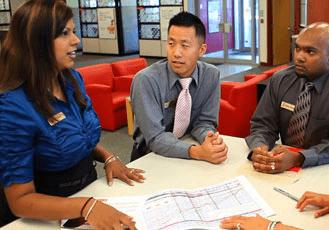 Amazing
career
stories
begin
at
Scotiabank.
Learn More