Search
Results
Digital Factory Jobs
Your Ideas Will Change The Way We Bank
Are you ready to do more? To take something and make it awesome? To change the game? That's what we're all about at Scotiabank's new Digital Factory. We're mashing up the latest tech with the smartest ideas, creating customer-centred solutions that are changing how millions of people around the world bank with us. We're out to become the undisputed innovator in mobile and digital banking, and if you're smart, motivated and creative, you'll want to be a part of it. Join us in our new flagship location—70,000 square feet of 'awesome' coming soon to King Street East. Ready to turn up the excitement in your career? Bring your ideas, and see what happens next.
Digital Factory Website
34 Results found for Digital Factory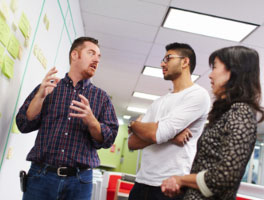 The Next Transformation? That's Up To You…
You're not wired like everyone else. You want—no, you need—to take your talent and ingenuity and transform it into something bigger. Our Digital Factory is the place to be. When you join us in our brand new centre for technology and innovation, you'll team up with professionals around the world to transform how we do what we do—and how our millions of customers do what they do. Inspired by brilliant ideas, you can take your talent and push it to rock-star levels. On our team of inventors, creators, and leaders, you'll help reshape what the digital experience means. Looking for the next big thing on your professional journey? Stop. You've just found it.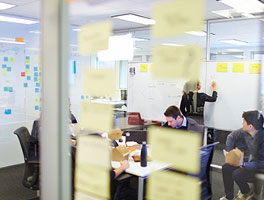 Innovation, Everywhere You Turn
Step into a place that fuels innovative ideas, rapid development, and borderless thinking. We're changing the game in digital banking, and it all starts in our Digital Factory in Old Town Toronto. The facility opens soon, but the opportunities start now. So check out the professional possibilities. Connect with us. Ask questions. And, best of all, come be a part of this.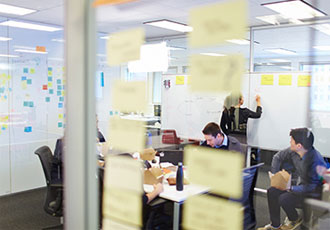 Amazing
career
stories
begin
at
Scotiabank.
Learn More